"Even though most men are not perpetrators, they nonetheless contribute to–and derive pleasure from–a sexist cultural climate where women are put down and sexually degraded. Thus they have little motivation to examine it critically, and a lot of incentive to look away."

Jackson Katz, The Macho Paradox (2006)
"One of the most memorable movies lines is from A Few Good Men, when Jack Nicholson's Colonel Jessup bellows, "You can't handle the truth!" at the young prosecutor played by Tom Cruise. It's power derives from Nicholson's volcanic portrayal of the career Marine Corps officer, who is indignant at having to answer, under oath, pointed questions put to him by a much younger and less war-tested junior officer. The "truth" in this case is a metaphor for the danger and ugliness in the world. Thus the colonel's admonition is really an attack on the younger man's masculinity, because a "real man" should be able to face the truth unflinchingly. At least in theory.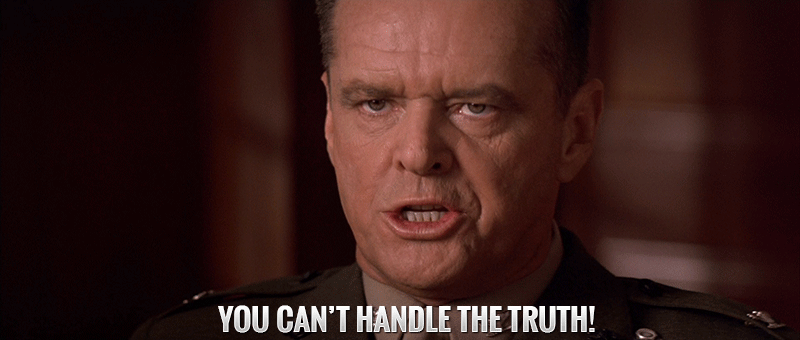 In reality, "real men" can be very selective about what truths they are willing to confront. Until recently, men as a group have been largely AWOL from the fight against gender violence. In one sense, it is easy to see why. Men's violence against women is a pervasive social phenomenon with deep roots in existing personal, social, and institutional arrangements. In order for people to understand and ultimately work together to prevent it, it is first necessary for them to engage in a great deal of personal and collective introspection. This introspection can be especially threatening to men, because as perpetrators and bystanders, they are responsible for the bulk of the problem.
Introspection can also be unsettling for women. Gender violence is a painful subject they would rather not think about. Some are pessimistic about the possibility for meaningful change in men's behavior. Others don't want to draw larger conclusions from what happens to individual women because, deep down, they do not want to think it could happen to them. In addition, many women worry that a close examination of men's attitudes and behaviors toward women might shine unfavorable light on men they love and care about.
But my purpose in this book is to look at gender violence as a problem and challenge for men. In order to do this, right up front I need to explore some of the dynamics in men's lives–and psyches–that prevent them from coming to terms with the "truth" of men's violence. There are clearly some reasons why men have not faced up to the reality of the ongoing pandemic of rape, battering, and sexual abuse.
In some cases, old-fashioned guilt keeps men from delving in too deeply. They are ashamed of their own behavior and would rather not be reminded of it. Some men avert their eyes because they are afraid of what they might learn, not only about themselves, but about men around them: their brothers and friends. Finally, many men participate–in peer cultures and as consumers–in what feminists have described as a "rape and battering culture." They laugh at sexist jokes, go out with the guys to strip clubs, and consume misogynistic pornography. So even though most men are not perpetrators, they nonetheless contribute to–and derive pleasure from–a sexist cultural climate where women are put down and sexually degraded. Thus they have little motivation to examine it critically, and a lot of incentive to look away."
Katz, Jackson. 2006. The Macho Paradox: Why Some Men Hurt Women and How All Men Can Help. Naperville, IL: Sourcebooks, Inc. [From Chapter 2: Facing Facts, pp. 19-20.]